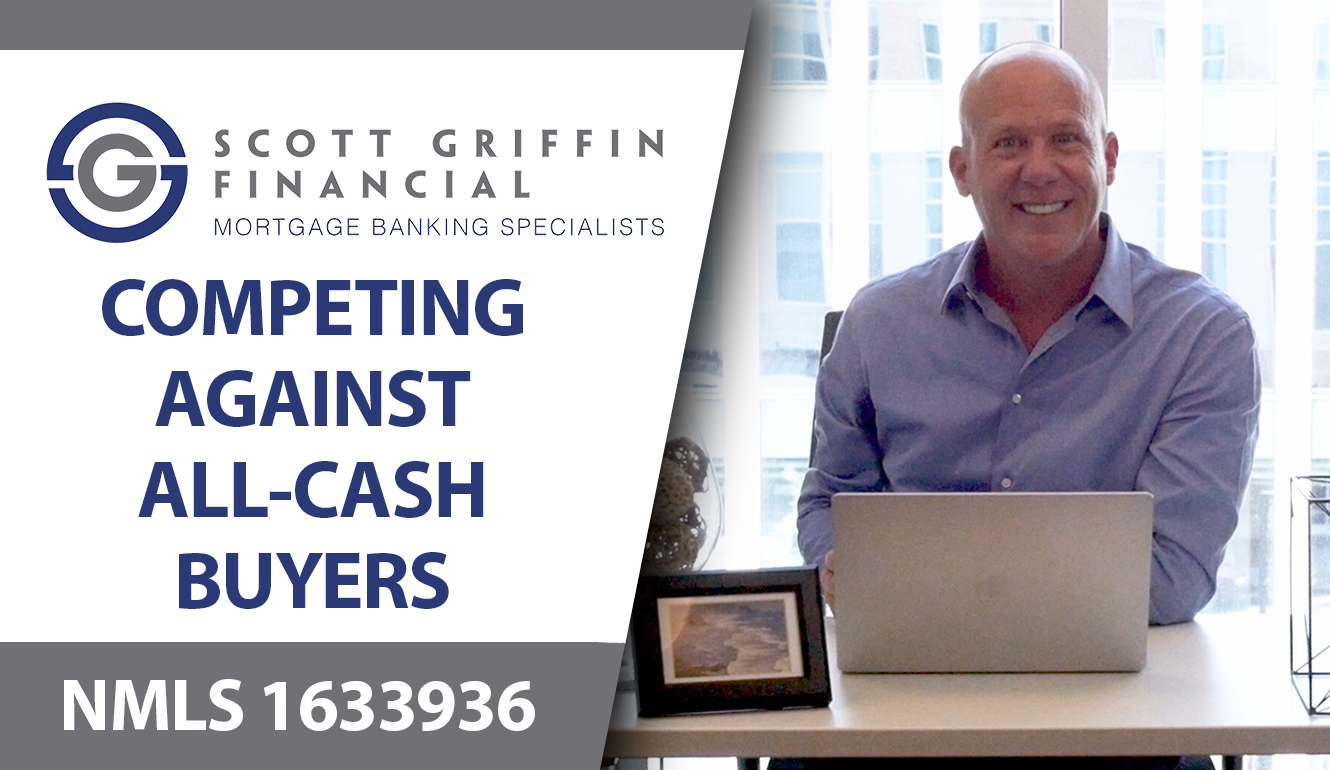 If you want to compete against all-cash offers, you need to speed up your mortgaged offer. Here's how you can do this.



How do you win against an all-cash buyer?
When I first thought about this question, I said to myself, "Well, cash wins—cash is king. I don't have a chance if I'm using a mortgage."
Then I dove deeper into why cash is king. Let's start by talking about the three contingencies that live inside a sales contract, meaning the one you and I would use to buy a property. Contingencies are included in a sales contract to protect buyers. They give you and I an exit strategy in case we need one.
The first is the inspection contingency, which is arguably the most powerful. We want to make an offer on a home, but we don't know the specifics regarding the functionality of it. That's where inspections come in: They allow us to learn more about the home and ensure there are no surprises. This contingency relates to anything we choose to inspect in or around the property.
"
Sellers love fast closings because they allow them to take that next step forward to wherever they're going.
"
The second is the loan contingency, which hinges on the loan getting approved from underwriting. The third is the appraisal contingency, which confirms that the house is worth the price in which it's listed.
What happens in a mortgaged offer versus a cash offer?
With a cash offer, the loan contingency is removed. In a mortgaged offer, this contingency is in there for probably about 17 days to make sure the loan passes through the bank's underwriting department. A cash offer probably doesn't have an appraisal contingency either because, again, it doesn't need the bank's approval. The inspection contingency is the only contingency you'd see in both offers, but the inspection period for the cash buyer is shorter (seven to 10 days).
Sellers love fast closings because they allow them to take that next step forward to wherever they're going. In other words, cash wins because of speed. Speed is king, not cash.
The good news is, there is a way to speed up your mortgaged offer. If you get your mortgage pre-underwritten, you won't need a loan contingency and you'll be able to write your offer just like a cash buyer. If you can get your appraisal back in just a few days, you won't need an appraisal contingency for very long either. Finally, if you can complete all of your inspections within seven to 10 days and close in two weeks, you can beat a cash offer!
Anything is possible if you apply a strategy. Many buyers will encounter a multiple-offer situation in our market, and I want you to be the one that wins out, even if you're competing against an all-cash buyer.
There are plenty of great opportunities in our market, so just give me a call and we can craft a strategy to set you apart from the competition and help you buy the home you want to buy.